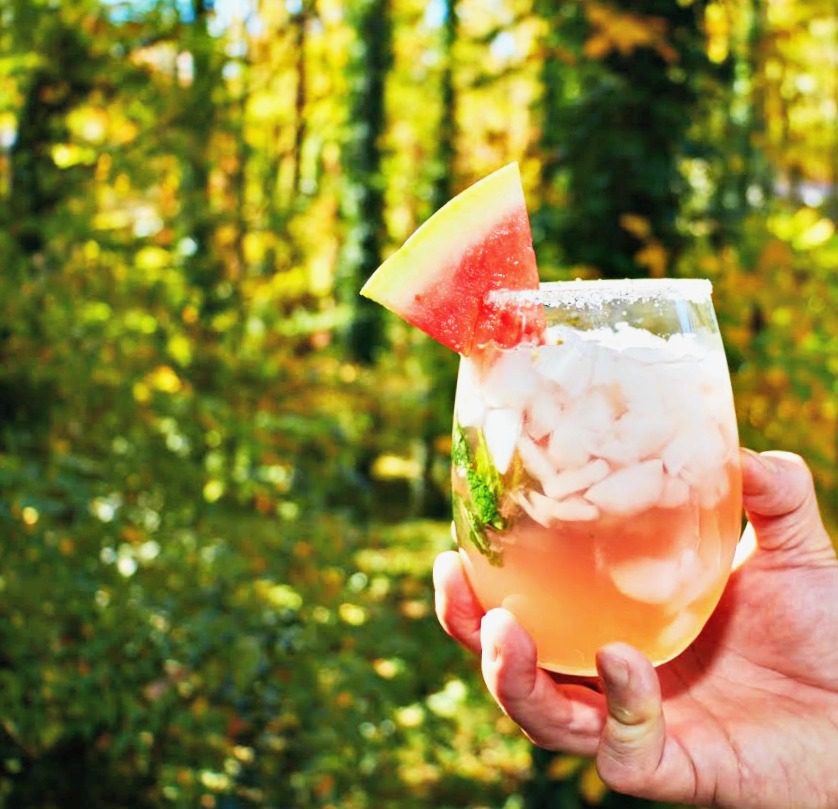 Are you going to throw a get-together party? If yes, then you must be serving a cold beverage, right? But what it should be? Soft drinks? No, they are pretty common. So, why don't you serve something different? You can serve for example a watermelon mojito.

This refreshing mojito is made using lime, fresh mint, and last but not the least, fresh watermelon. And the best part of this mojito recipe is that it is sweetened naturally and an alcohol-free drink as well. However, it can easily be turned into an alcoholic drink in case you prefer to have it that way.

So, today, I am all set to share an amazing watermelon mojito recipe with you guys. A wonderful way to give a nice twist to watermelons. And in case your kids don't like to have watermelons, then this recipe will definitely compel them to try this drink, at least once.
How can you make this watermelon mojito?

If you are a novice and don't know anything about cooking, then you have nothing to worry about. This is because this watermelon mojito is easy to make and it can be prepared in no time. You just need to muddle a few fresh mint leaves and watermelon pieces and you are good to go. And for this alcohol-free drink, you have to combine muddled watermelon with sparkling apple cider and lime juice. But you can use rum in case you wish to make it an alcoholic mojito drink.
Is this watermelon mojito a healthy drink?

• This particular mojito contains fresh watermelon and so comprises micronutrients from it
• It is naturally sweetened
• It is alcohol-free
• It is a low-calorie beverage
Course: Drinks
Cuisine: Mexican Inspired
Calories: 183kcal
Servings: 1
Prep Time: 5 minutes
Total Time: 5 minutes
Ingredients and their proportions:

• Watermelon pieces 1 cup (1/2-1'' size)
• Fresh lime juice 1 tablespoon
• Fresh mint leaves 5-6
• Chilled sparkling apple cider ¾ cup
• Ice cubes 4-5
• Lime 2-3slices just for garnishing
• Agave 1 teaspoon (optional; just for adjusting the sweetness if required)
Instructions to follow:
• First, you need to add fresh watermelon pieces in a small jar or bowl. You will have to muddle for extracting the watermelon juice. After that, you have to add fresh mint leaves. Start muddling it again for a few seconds only. This helps in bruising the mint leaves.
• Now you will have to transfer the muddled watermelon mint mixture into a serving glass.
• Time for adding ice-cubes, chilled sparkling apple cider, and lime juice. Give everything a nice mix and if needed, then adjust the sweetness.
• Garnish this drink with lime slices and mint springs. Now serve it and enjoy a glass of watermelon mint mojito.
Important notes:
• You can replace sparkling apple cider with white rum in case you want to have and serve an alcoholic version.
• You can even use fresh grape juice instead of sparkling apple cider.
• Try consuming this watermelon mojito on the same day because this helps you in enjoying its fresh flavors.
Last Updated on August 30, 2021