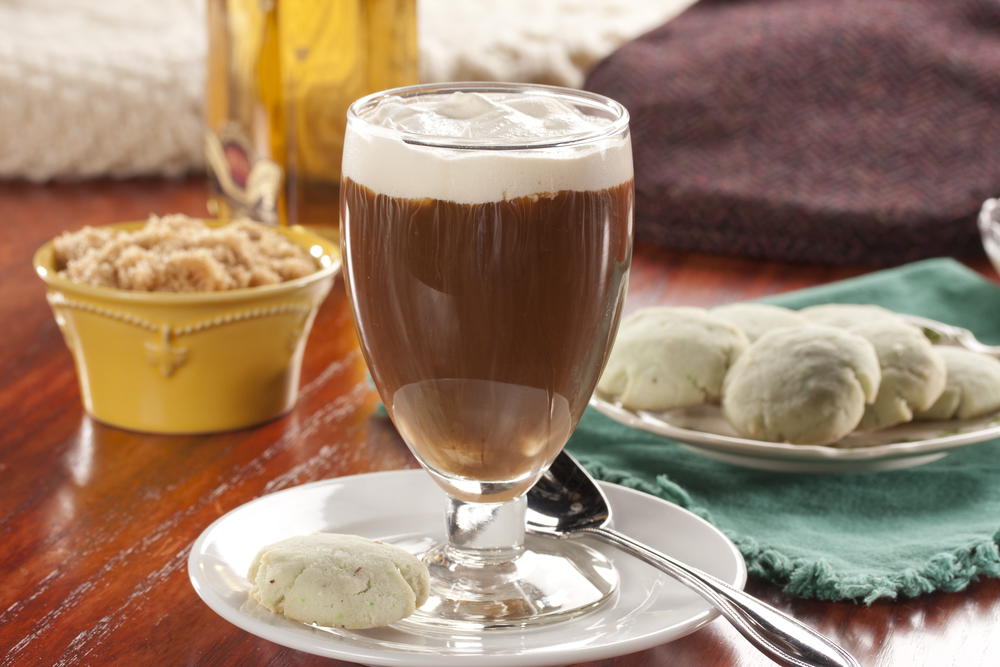 The one drink that you will want to make any day of the year is certainly alcohol-free Irish coffee. Why? This is because it takes only a few ingredients and it can be made in no time. Though it looks very much fancy. However, it is easy to do.
Before knowing about the recipe ingredients and methods, it will be great for you to know a few things about Irish coffee.
Is this an alcohol-free drink?
Irish whiskey is traditionally used to make this coffee. However, I haven't used alcohol in this recipe. So, basically, it is a non-alcoholic version.
How is it served? Cold or hot?
Traditionally, it is served hot to let the sugar dissolve. Let you know that this drink tastes great while it is fresh and hot.
Is it necessary to stir Irish coffee?
Yes, of course. You would have to stir your Irish coffee for dissolving the sugar and dispersing the rum extract, then you would need to pour the whipped cream right on top. Make sure that you allow the drink to stop swirling right before pouring the whipped cream.
So, without wasting time, let's check out the recipe.
Ingredients and their proportions:
• Strong black coffee 2/3 cup

• Light brown sugar 2 teaspoon
• Rum extract ¼ teaspoon
• Heavy whipping cream ½ cup
• Cocoa powder 2 teaspoons, for garnishing purpose
Methods to follow:
• First things first. Gather all the needed ingredients. Start brewing coffee and fill your mug with 2/3 cup. Now add the brown sugar and the rum extract as well. Stir your coffee properly until the brown sugar has dissolved completely. After that, allow your mug of delightful coffee to settle until it is still completely.
• When you are waiting for the coffee to settle, start beating the whipped cream. Of course, you want your cream to be airy and thick; however, still pourable. Important tip: never add sugar to the whipped cream. This is because the sugar would make the cream even heavier and you would want your whipped cream to float right on the top of your Irish coffee. Make sure you transfer the cream to a container using a spout as this makes pouring easier.
• Now pour the whipped cream over a spoon's back in the center of your mug. Keep in mind that the cream needs to float on top of your coffee as this gives a visual effect of foam. In case you wish to use a stencil for creating a shape with cocoa powder garnish, smooth the cream gently so it becomes a flat surface.
• Time for placing the stencil on top of the glass. Now you will need to pour the cocoa powder into a sifter and after that sift the cocoa powder over the stencil.
• Your Irish coffee is ready to serve.
Pro tips:
• You can use decaf coffee if you cannot have caffeine.
• You can adjust the amount of brown sugar and rum extract as per your taste.
• You should make use of freshly brewed coffee as this helps you to get the best flavor.
Last Updated on August 27, 2021