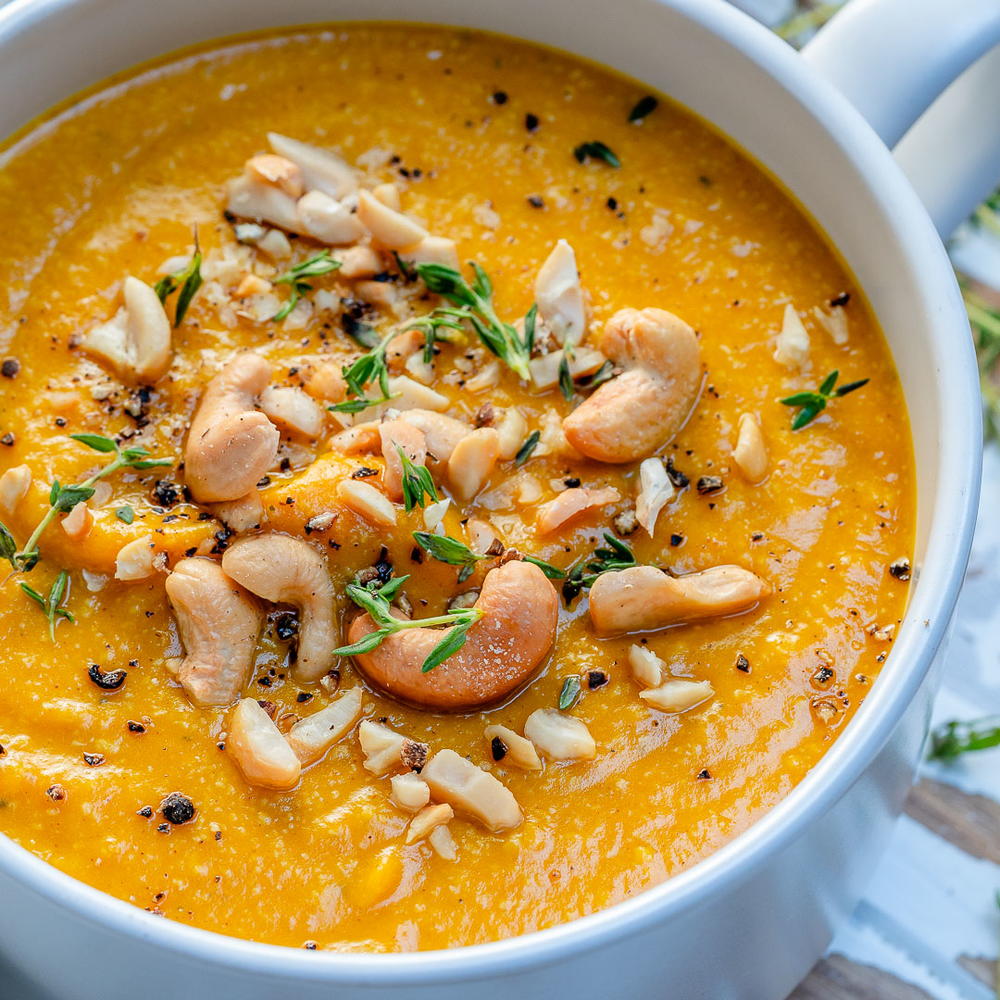 Using very few ingredients and relying on the flavour of pumpkin itself is the Indian pumpkin soup recipe. As it also has many health benefits, it adds to the taste of pumpkin making it delicious. Making it a super healthy soup for your eyes, like a cup of pumpkin cubes fulfills your day's requirement of vitamin A.
At such a low-calorie count you would never have imagined the possibility of preparing such a luxuriant pumpkin soup. For weight watchers, we have used oil in this recipe. Use regular butter in the pumpkin soup in case you are healthy enough.
Due to the soft pumpkin, the pumpkin soup will be naturally creamy. The slight sweetness of the pumpkin makes it even more delicious even though it is a savoury soup.
This delicious pumpkin soup has an enticing flavour and irresistibly herby aroma which is a real treat for pumpkin lovers. To form a healthy meal, pair this pumpkin soup with a healthy salad.
With the detailed recipe enjoy how to make pumpkin soup below.
Cuisine: Indian
Cooking Time: 15 min
Ingredients:
• Pumpkin chopped 1 cup
• Onion sliced 1 medium
• Garlic clove 3-4 numbers
• Salt
• Pepper
• Oregano 1 teaspoon (optional)
• Oil 1 tbsp
• Water
• Cream (optional)
The Method To Follow:
• Firstly, heat the oil in a pan. Add the onion and garlic. Sauté for a minute.
• To this add the pumpkin. Add salt and pepper accordingly. Cook for some time. If needed, add oregano.
• To this add a cup of water and simmer for 10 minutes.
• Then you can turn the heat off letting it cool.
• In a blender, blend this mixture.
• Subsequently, put it back on the flame.
• On the flame keep adjusting the consistency.
• Check the soup for seasoning and add cream if needed.
• Serve hot and enjoy a wholesome dish
We hope you enjoy this dish. As it is healthy too, even kids can get a portion too. So, get going and try it out in your kitchen.
Last Updated on April 19, 2021